I'm on Day 3 of hunkering down for Hurricane Harvey, and with each passing hour I am more overwhelmed by how fortunate I am to be safe and dry. I grew up in Miami where hurricanes seemed like an annual (even welcome) occasion. The difference (as I'm sure you all are very aware of) in Houston is the flooding - the city is underwater.
And while it may seem like so much has sunk to the bottom, the refrain I continue to hear on every news station is "it's just stuff". It is just stuff and what matters - the love, resiliency, and bravery of this city - has risen above the physical and figurative forces that continue to challenge it. The fact that this blog is dedicated to just stuff is not lost on me, and this hurricane has put so much into perspective - I feel nothing but gratitude for what I have. There is no time or need to want when Houston has lost so much.
I live across the George R. Brown Convention Center, where helicopters continue to fly in rescuees every hour (as of today there are 9,000+ people using GRB as a shelter). My husband and I have volunteered at GRB over the last couple days and have seen firsthand how much help is still needed. Please consider helping in any small way.
And only because I've had some lighthearted requests for "hurricane wear" - I leave you with an intro to Jasmine & Will, an Australian lifestyle brand making some of the chicest, personalized sleepwear. If you're lucky enough to be stuck at home, stay in your pyjamas (as the Aussies spell/say it), stay dry, and stay safe!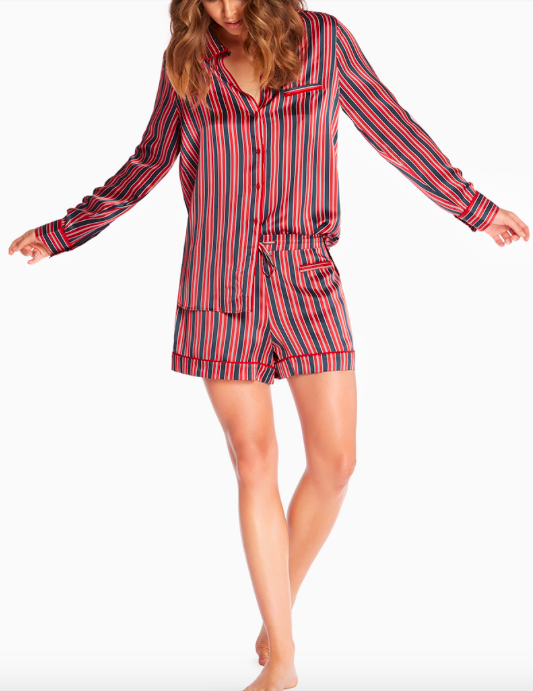 Shop for Jasmine & Will sleepwear here.